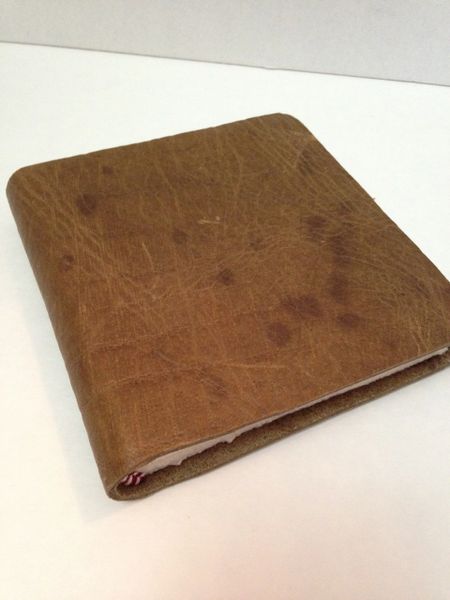 Brown Leather with Spots
This handsome hand-crafted Hollow Tube Leather book is constructed of fine quality leather for the cover, and soft Arches Text Wove fine art paper for the text block. Features 172 hand-deckled pages, and hand-sewn endbands.
Wonderful for use as a journal or sketch book. 5" X 5.25" in size.