Coloring Book-For the Kids, By the Kids-Pack of 5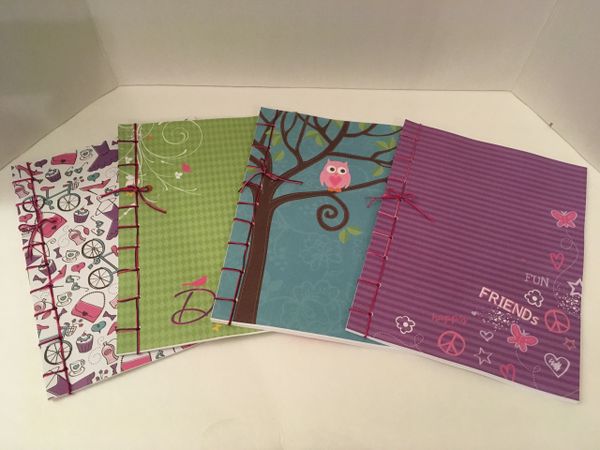 Coloring Book-For the Kids, By the Kids-Pack of 5
THIS IS A PACK OF 5! "For the Kids, By the Kids" Coloring book: This is a coloring book created entirely by children for the purpose of raising money to buy Christmas gifts and essential items for children and families experiencing homelessness. 100% of the proceeds are going to this cause. Abbi, Charlie and Lilly, along with friends and neighbors (48 children in all), drew 71 wonderful pictures for you to color. Artists ages range from 3-17 years old. Theme of the book: Whatever the child wanted to draw, so there are some holiday themes, along with dragons, castles, animals, and so much more! These books are hand sewn by children and the adults who love them, and all meet Pickle Bound Books quality standards. This is all an act of love from the children! Adults only helped with the technical side of producing this, it was dreamt up and executed by the children. Join their hearts in warming the Christmas holiday for some of our neighbors experiencing a very hard time. Gifts and donations are going to Seattle non-profit Babies of Homelessness. (www.babiesofhomelessness.org) When you purchase a book you also have the chance to buy a book to be given to a homeless child this Christmas for just $2.00. What a beautiful dream the children had, that drawing pictures could help suffering children, and give them the chance to color them too. Thank you for helping make their beautiful dream a reality.
Other quantities of this book are available in the store. Packs of 1-$6.50, 10-$55 (ships for free)
*Only a limited number of books (200) will be available for guaranteed delivery before Christmas. All books will be mailed on Monday Dec 18, 2017, using 3-day shipping. Local pick-up options are available for Bothell, WA and Oregon City, OR. Make sure exact times work for pick-up before you choose that option. See times/location in shipping options.
*Exact covers WILL vary, and we will do our best to give you your first choice of cover preference, but reserve the right to substitute a boy/girl theme for a neutral should inventory get too low.
#lighttheworld