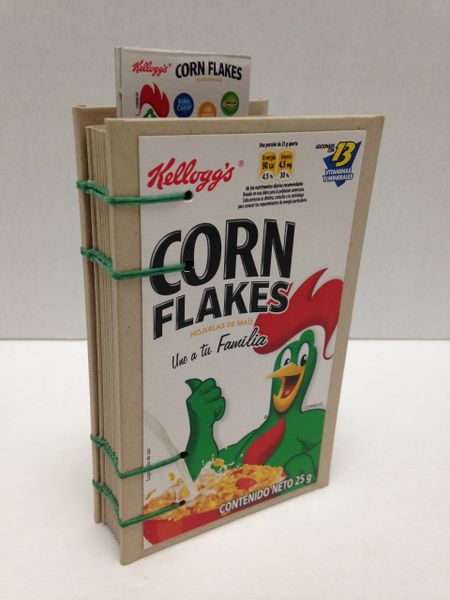 Corn Flakes en Espanol
Who doesn't love Corn Flakes en Espanol? Everyone will love this cute Coptic Bound book. 3.25"x5.3" size. Comprised of 128 blank pages, paper used is over 50% recycled materials, and a mini cereal box, making this book not only cute, but earth friendly. Hand sewn with green waxed linen thread.
Makes a perfect food journal, sketch book, memory book, diary, or any other use you choose.
Bonus-Comes with a mini bookmark from the cereal box.