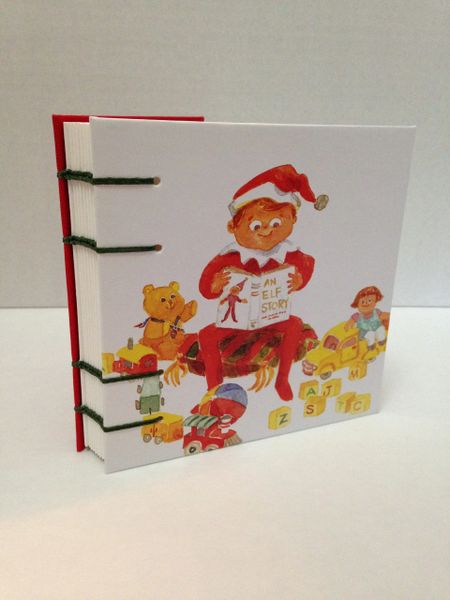 Elf on the Shelf-Reading
Elf on the Shelf-Reading Coptic Bound Book. 5"x 5" size. Perfect for use as a journal, sketch book, quote book, or art piece. Coptic books lay totally flat when open, making it easy to access the entire page, and perfect for left handed people.
Features Dark Green waxed linen thread, hand-sewn Coptic stitches on spine. Front cover features a picture of the cute Elf on the Shelf reading his story, and the back is covered in fine Red Book Cloth. Capture all your holiday memories in the text block made from 10 signatures of Fine Strathmore Script, Pinstripe Laid, Ultimate White paper. 160 pages.