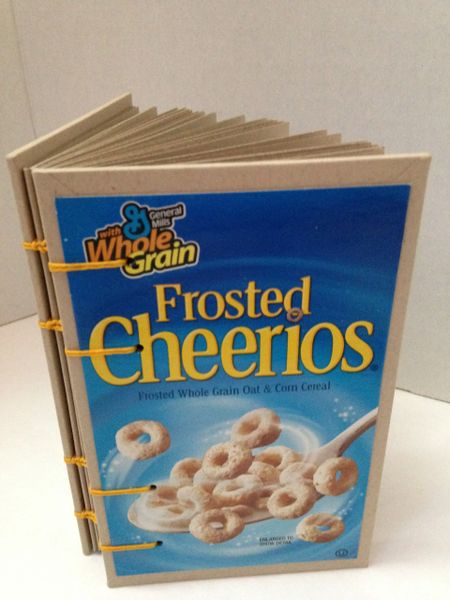 Frosted Cheerios
Who doesn't love Frosted Cheerios? Everyone will love this cute Coptic Bound book. 3.5"x5.5" size. Makes a perfect food journal, sketch book, memory book, diary, or any other use you choose.
Bonus-Comes with a mini bookmark from the cereal box.
Comprised of 128 blank pages, paper used is over 50% recycled materials, and a mini cereal box, making this book not only cute, but earth friendly. Hand sewn with yellow waxed linen thread.