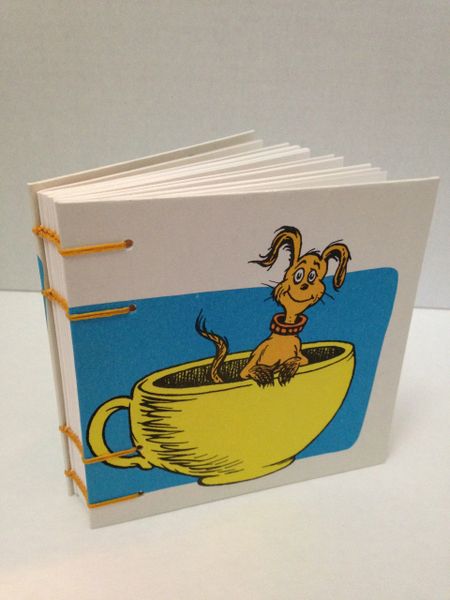 Pup in a Cup-Dr. Suess
Pup in a Cup-Dr. Suess Coptic Bound Book. 5"x 5" size. Features Yellow waxed linen thread, hand-sewn Coptic stitches on spine. Text block is made from 10 signatures of Fine Strathmore Script, Pinstripe Laid, Ultimate White paper. 160 pages.
Perfect for use as a journal, sketch book, quote book, or art piece. Coptic books lay totally flat when open, making it easy to access the entire page, and perfect for left handed people.